2015 INTERNSHIPS
INDONESIA BASED POSITIONS
Research Assistant Intern
Ankaa Investors is looking for highly motivated candidate with a social heart to join our team to help get our ground-breaking social entrepreneurial start up off the ground. The Research Assistants (RAs) are given a wide range of assignments, including: finding potential Microfinance Institution partners, keeping up to date with industry regulations, and researching corporate sponsors and grants. Additionally, RAs will be needed to help provide operational support, attend meetings, and write memos on international developmental issues.
Other essential RA duties include supporting Ankaa hosted events, assembling briefing materials for meetings and business travel, organizing travel and business expenses, and other responsibilities as required.
Desired Skills and Experience
Have an undergraduate degree or undertaking an undergraduate (S1)
Highly motivated, engaged, and quickly responsive to work-related requests
Willing to contribute where needed across a range of responsibilities
Have the ability to work independently while incorporating continual feedback and guidance
Proven interest in Microfinance and/or social development issues
Practical work or research experience in Indonesia is a major asset
Experience in interacting with people from different cultures and backgrounds
Indonesian and preferably based in/around Jakarta
Proficient in Bahasa Indonesia and English, verbal and writing
Excellent computer skills with strong familiarity with Microsoft Word, Excel and PowerPoint to create effective graphs/charts
US BASED POSITIONS
Web Developer Intern
Ankaa Investors is growing and looking to hire a Web Developer intern to help build and maintain our website.  We are looking for an enthusiastic and motivated candidate who thrives in a fast paced environment. Our ideal candidate should be able to code pixel-perfect websites, have an eye for design, and be extremely detail-oriented.
Please provide a portfolio showing examples of previous work.
Desired Skills and Experience
1-3 years demonstrated experience.
Optimize images for web and be able create HTML/CSS that exactly matches a Photoshop design layout.
Works closely with team to ensure project expectations are met and exceeded.

experience with responsive web design

 familiar with content management system such as wordpress or drupal

Hands on experience creating web ready documents. Saving and updating mobile / web assets.
Proficient in HTML and CSS .
Proficient with Adobe Creative Suite: Photoshop, Illustrator, InDesign etc.
Experience working with HTML5, CSS3, Javascript/jQuery.
Writes clean, efficient code, while adhering to web standards, best practices, and optimizing website performance.
Understands, and is able to implement, responsive web design concepts.
Great communication, organizational and project management skills.
Self-motivated. Ability to adapt to new challenges and finds ways to solve them.
Interest in microfinance, or international development a plus
Time & Compensation
We strongly prefer candidates who are available to work 15-20 hours per week during the Fall and Spring semesters but will consider applicants who cannot. We prefer full time candidates over the Summer. All RA and web developer positions are unpaid.
Please send all resumes, cover letters, and portfolios of previous work (when relevant) to:  jessica@ankaainvestors.org.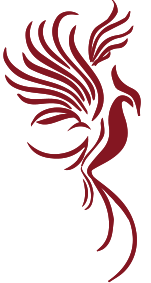 Ankaa Investors is a U.S. 501(c)3 non-profit organization.