APPROACH
What do we do?
The purpose of Ankaa Investors is to raise funds and make investments in institutions that further financial inclusion and protection to vulnerable borrowers in the developing world. Ankaa Investors will provide funding to MFIs that currently offer equity-based and interest-free products, as these products have proven to be safer for the borrowers. Ankaa Investors will construct an online marketplace to connect investors in the developed world with micro-entrepreneurs around the globe.
Ankaa Investors aims to develop successful and sustainable business models for equity-based finance branches of MFIs, to expand the reach of these products and further encourage financial inclusion and protection for borrowers.
How it works
Ankaa Investors has partnered with successful microfinance institutions around the globe that offer equity-based and interest-free loans to micro-borrowers, empowering the institutions to provide products and services to their communities.
In exchange for funding provided by Ankaa Investors, our partner microfinance institutions will publish biographies, business plans and progress of their borrowers to our online lending platform.
Interested lenders can login and browse the businesses they want to help fund and support. Lenders can make a U.S. tax deductible contribution to borrower of choice and begin following their progress. If the business is successful, the microfinance institution will repay the loan to the lender.
For Lenders it's as simple as:
              Browse business plans
              Choose a borrower
              Get paid back
              Repeat!
But, why?
Investors will provide initial capital requirements in the form of a tax deductible contribution to the microfinance institution to be invested in a borrower's business.
If the borrower's business is successful and once the microfinance institution has received the amount of the initial capital back, the funds will be returned to the investor's Ankaa Investor account.
If the borrower's business is not successful, while the initial capital investment will not be returned, the investors will still retain their tax deduction.
The microfinance institution, with this additional funding, will be able to grow its capacity to help micro-borrowers and expand their ability to innovate and support.  They will agree upon a profit and loss percentage rate with the borrower, engaging in profit loss and sharing, even after the initial capital requirement is repaid.
The borrower receives a loan that is difficult to acquire traditionally, and is able to support both their family and the local economy.  Upon making a profit, they will return the initial investment, and continue engaging with profit sharing.
Other Critical Benefits
The equity-based microfinance industry is new but growing rapidly because safe products are extremely important when working with the poorest of the poor in international development. These products directly address inclusion gaps in the microfinance industry, as well as common criticism of traditional microfinance products that can leave borrowers over-indebted.
Equity-based and interest-free microfinance products are the most financially inclusive on the market. Sharia law is Islamic law that is interpreted and implemented in various societies. Generally, for a financial product to be considered sharia-compliant, the product cannot be associated with interest or illicit activities such as gambling or alcohol. Religiously observant Muslims can participate in equity based microfinance because it is considered sharia-compliant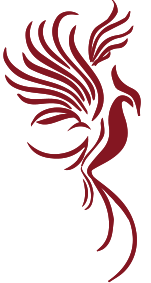 Ankaa Investors is a U.S. 501(c)3 non-profit organization.