Jessica George has an extensive background in government and international banking. Jessica's interest in microfinance began while conducting research for her MBA dissertation on the correlation between bottom up economic development and political stability, specifically in Pakistan. After completing her MBA, she continued contributing to the microfinance industry by working with Microfinance Institutions and small business owners in Peru to encourage micro-savings and the importance of a business plan.  From the findings of her MBA dissertation and her experience working with industry experts, she partnered with Blair to develop a plan to encourage safer microfinance products that would also allow for further financial inclusion.
Blair West's background is in international banking, specifically in financial risk management. She started her career in microfinance in Andhra Pradesh India, examining the cause and effect of the Andhra Pradesh Microfinance Crisis in 2010. She completed her MBA dissertation with the findings of her research and the conclusion that there are significant flaws in traditional microfinance practices. In 2014, Blair and Jessica traveled to Morocco to attend a microfinance industry conference to present their ideas about the benefits of equity-based Microfinance, and Ankaa Investors, Inc. was created.
Adhika Nurul joined Ankaa's team in 2014 and has been an integral part of our strategy in South East Asia from the word go.  As the Chief Operating Officer, Adhika manages the strategy and operations on the ground in Indonesia. She has spearheaded the profit-and-loss sharing pilot, managing the R&D process, performing due diligence, and overseeing investment transactions. Native to Indonesia, Adhika has watched the positive and negative impact of Microfinance since she was a little girl; however, her interest peaked when she became an active member of Deutsche Bank Micro-finance Volunteer Committee.  Adhika brings with her 6 years of banking experience in the areas of operation, project management, and sales and trading. She graduated from the Foster School Business at University of Washington, Seattle in 2008 with B.A. in Finance.
Nathan Rudder was named Ankaa's Chief Marketing Officer in 2014.  He is a marketing professional with an extensive background in marketing and education outreach.  Before earning his Masters of Public Administration in Environmental Science and Policy at Columbia University he worked with corporate social responsibility with News Corporation.  For the past four years he has managed marketing and outreach for Columbia's graduate degrees in sustainability and international outreach while consulting for various educational programs on building effective marketing strategies.  He specializes in social narrative marketing, engaging potential consumers through content-based outreach.  Nathan also manages seven of Columbia's student programs giving travel and work opportunities to students interested in international and community development as well as environmental science and policy.
Alia Soedarjo joined Ankaa's team in Jakarta in 2015 and is working closely with Adhika in the execution of our pilot programs.  She will also be involved in Ankaa's project planning and execution. Alia has 5 years of professional experience in banking, advisory services and finance. She is currently working for one of the largest Private Equity funds in Indonesia, which she is an active member of the investment team. She deals on a project basis and hold responsibilities in developing financial models, conducting industry research and analysis, and portfolio monitoring. Alia has developed her interest in social business through one of her projects, where she learned how difficult for poor people to get funding through banks in Indonesia.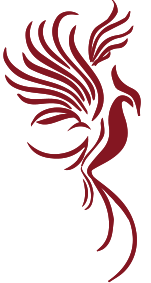 Ankaa Investors is a U.S. 501(c)3 non-profit organization.